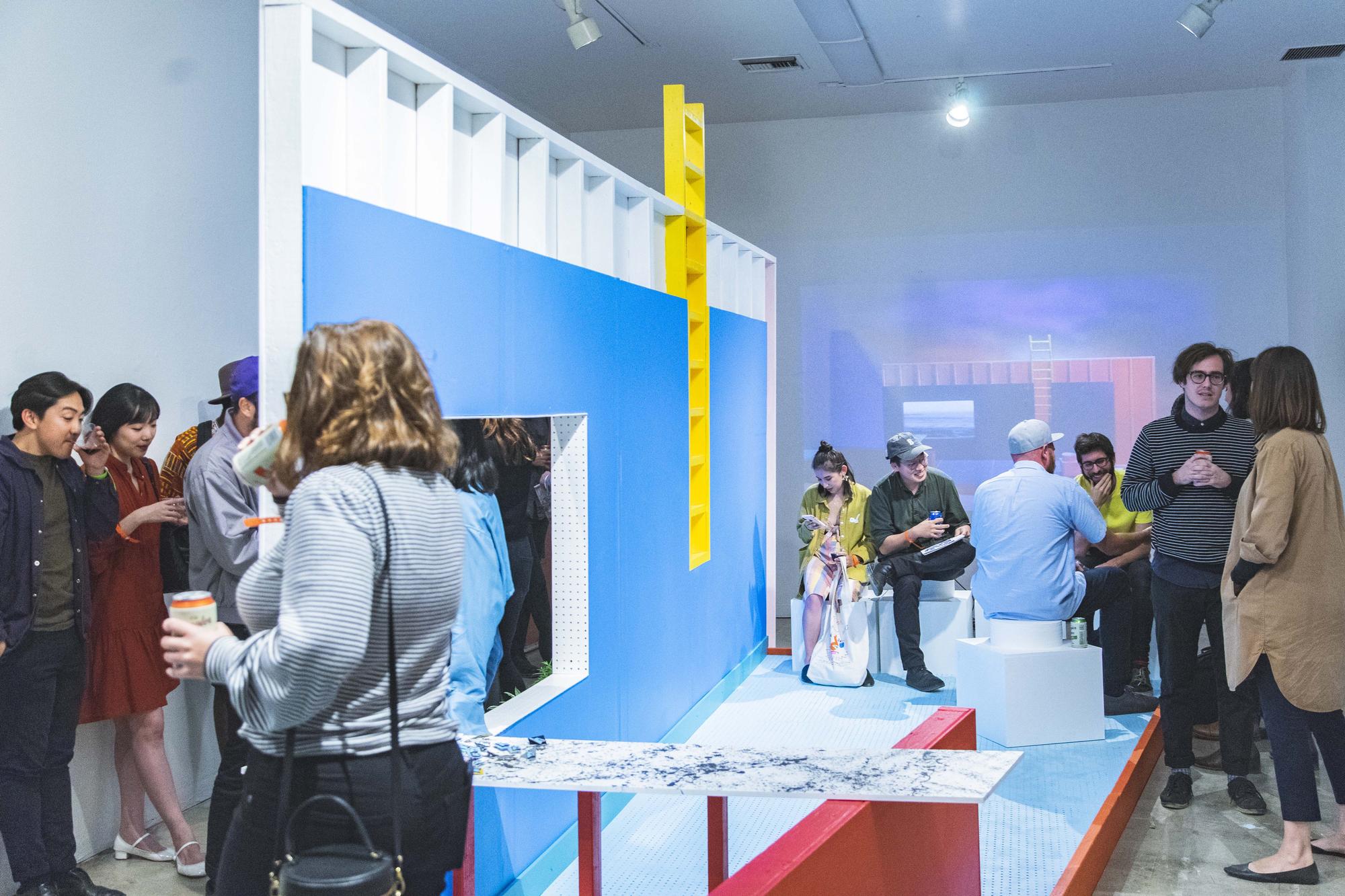 ---
Project Description:


To Do List

1) $

2) Location (Wedge Gallery, Woodbury University)

3) Design

4) Color

5) Wall

6) Platform

7) Physical Model

8) Physical Model Photographs

9) Physical Model Box + Mail

10) Aleia's Video

11) Pins + Paper




12) Chicago Model Zine

13) Ryan's Film

14) Furniture

15) Visit Lowe's to buy and pickup materials

16) Woodbury Unloading

17) Cutting and Sizing

18) Framing

19) Sheathing

20) Painting

21) Freestyling

22) Cleaning

23) Touching Up

Andrew is a Los Angeles-based architectural designer and educator. His work on architecture and urbanism has been published widely including A+U, Pidgin, Project, Pool, Perspecta, Manifest, Metropolis, Clog, Domus, and The Real Review.

Additionally, Andrew is the creator and curator of Archive of Affinities, a widely viewed website devoted to the collection and display of architectural b-sides. In 2015, Andrew published the book, Architectural Affinities as part of the Treatise series organized and sponsored by the Graham Foundation in Chicago.

Andrew's design studio, Office Kovacs works on projects at all scales from books, exhibitions, temporary installations, interiors, homes, speculative architectural proposals and public architecture competitions. The recent design work of Office Kovacs includes a proposal for a network of parks in the downtown Los Angeles alleys, a large-scale installation entitled "Colossal Cacti" at the Coachella Valley Arts and Music Festival, and an experimental camping pavilion in the Morongo Valley Desert.

Team: Andrew Kovacs, Erin Wright, Summer Liu
Video Art: Aleia Murkowski
Installation Team: Andrew Kovacs, Erin Wright, Summer Liu, Michael Pickoff, Jeffrey Kuo, Hong Bae Yang, Dongxiao Cheng, Yining Deng, Danila Shurinov, Parsa Rezaee, Peter Iskander, Vasilina Mikhaylova
---
©2022
Woodbury School of Architecture