---
The work in this exhibition is drawn from the ongoing research project "Territories of Territory Extraction," which uses Singapore's physical growth since 1989 as a register of the international sand supply chain in Southeast Asia. Across multiple interlinked publications and a field study in Singapore, Territories of Territory Extraction explores the multiple vectors of forensic architectural analysis used to expose Singapore's relationship with its supply chains.

Drawing together work published in Faktur Journal, PLAT, Thresholds, and others, this Reading Room is an immersive environment for investigating the material and political ties that link architecture, construction, and geopolitical maneuvering in Singapore. Projects on display investigate the history and logics of Singapore's sand stockpiles, locate the international fleet of vessels at work dredging and transporting sand, and construct a chronological index of the origins of Singapore's coastline reclamation megaprojects.

Territories of Territory Extraction is supported by MAS Context and Ohio State University Knowlton School of Architecture.

Please join us for the opening of Territories of Territory Extraction on April 8th from 6pm-830pm at the Wedge Gallery.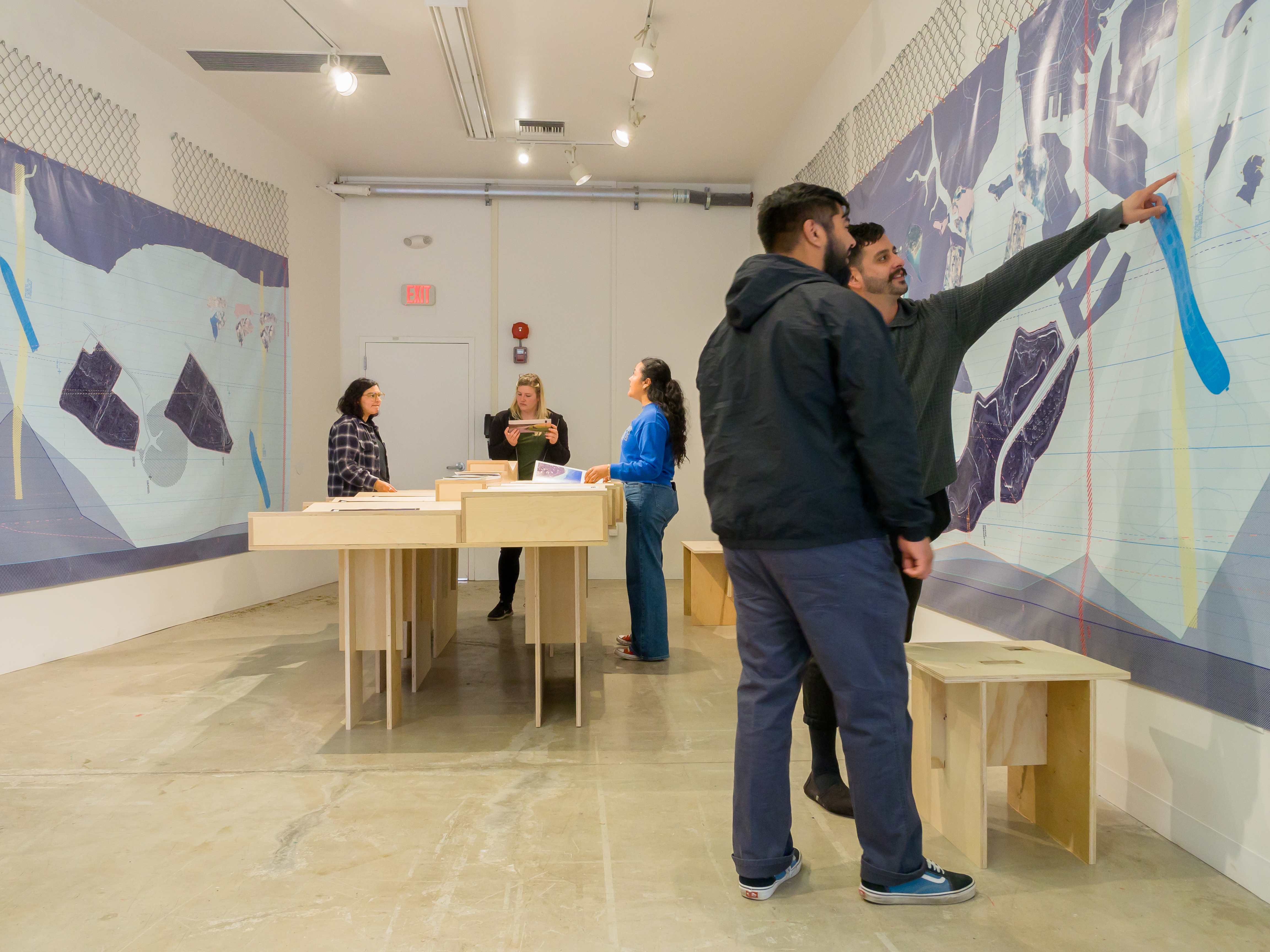 Drawing Agency LLC is a design and research practice based in New York City founded by Galen Pardee (Assoc. AIA), with projects in New York, California, and Colorado. Drawing Agency's work has been published widely and exhibited in the United States and abroad, including the Chicago Architecture Biennal and the Venice Architecture Biennale.

Director Galen Pardee teaches at Columbia University GSAPP; he was the 2019-2021 LeFevre Emerging Practitioner Fellow at The Ohio State University's Knowlton School of Architecture, and has taught architecture and landscape architecture studios at Barnard University, Sarah Lawrence College, and the University of Tennessee. Galen holds a Masters in Architecture from Columbia University GSAPP where he received the Alpha Rho Chi Medal, and a BA in Politics cum laude from Brandeis University.
Photography by Paul Emberger
---
©2022
Woodbury School of Architecture